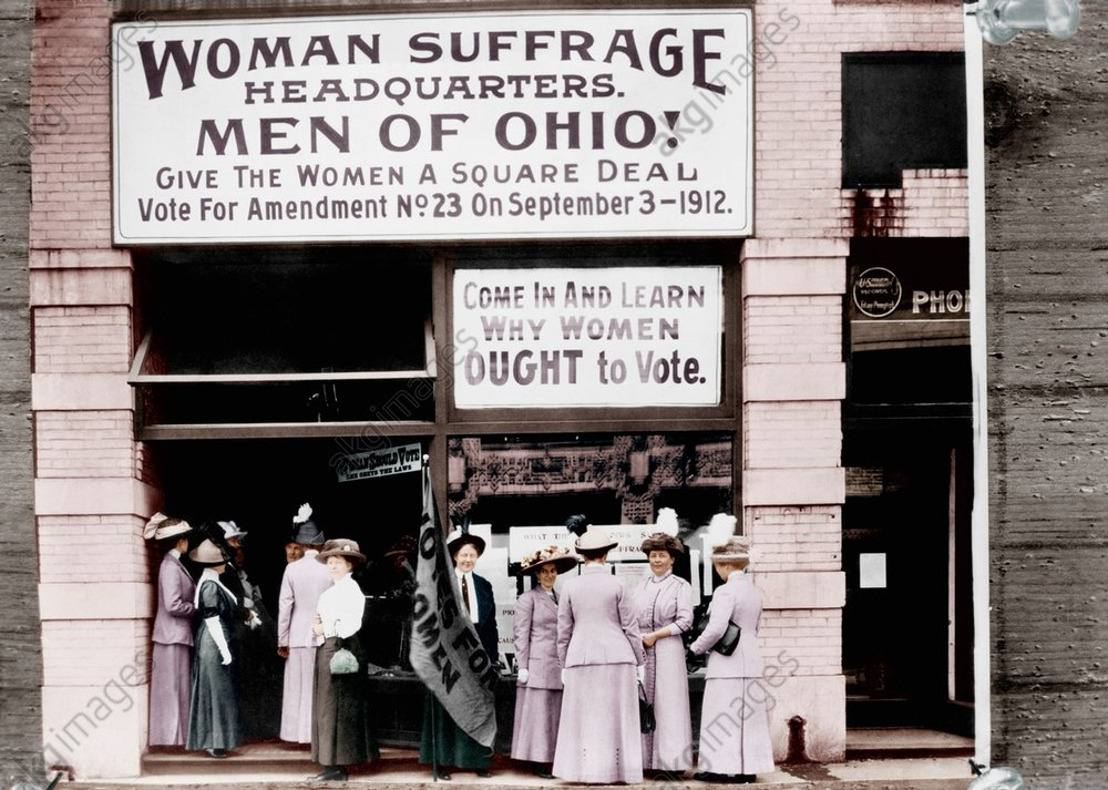 Women's suffrage in the United States, 1840-1920
The beginning of the fight for women's suffrage in the United States grew out of a larger women's rights movement. That reform effort evolved during the 19th century, initially emphasising a broad spectrum of goals before focusing solely on securing the franchise for women. Women's suffrage leaders, moreover, often disagreed about the tactics and whether to prioritise federal or state reforms.
In 1915 Carrie Chapman Catt, a veteran suffragist since the mid-1880s and a former president of the National American Woman Suffrage Association (NAWSA), again secured the organisation's top leadership post. Beginning in 1917, President Wilson (a convert to the suffrage cause) urged Congress to pass a voting rights amendment. Another crowning achievement also was reached that year when Montana's Jeannette Rankin was sworn into the 65th Congress (1917–1919) on April 2. Elected two years after her state enfranchised women, Rankin became the first woman to serve in the national legislature.
Ultimately, the suffrage movement provided political training for some of the early women pioneers in Congress, but its internal divisions foreshadowed the persistent disagreements among women in Congress and among women's rights activists after the passage of the 19th Amendment. Passed by Congress June 4, 1919, and ratified on August 18, 1920, the 19th Amendment to the U.S. Constitution granted all American women the right to vote.