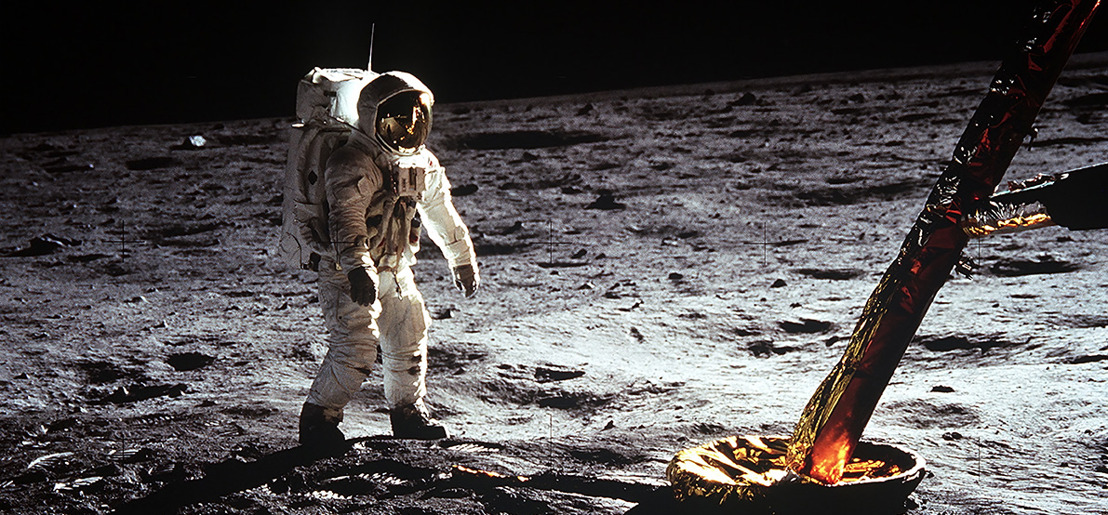 We walked on the Moon!
akg-images celebrates the 50th anniversary of the Moon landing with digitally enhanced photos
"That's one small step for a man, one giant leap for mankind".

July 20, 1969 will forever remain one of the greatest dates in the history of humanity. US astronaut Neil Armstrong, commander of the Apollo 11 mission, took the man's first step on the Moon at 21:56:20 (Houston time) in front of millions people around the world, who watched the event on television.
To celebrate this historic moment and offer you the best possible quality, we selected over  80 photographs (all in colour, with the exception of the screenshots of the television broadcast of the time) which have been digitally enhanced. Discover a new photo-montage, cutting out the sequence where Buzz Aldrin is about to join Neil Armstrong on the Moon or a panoramic view generated from different photos of the mission.