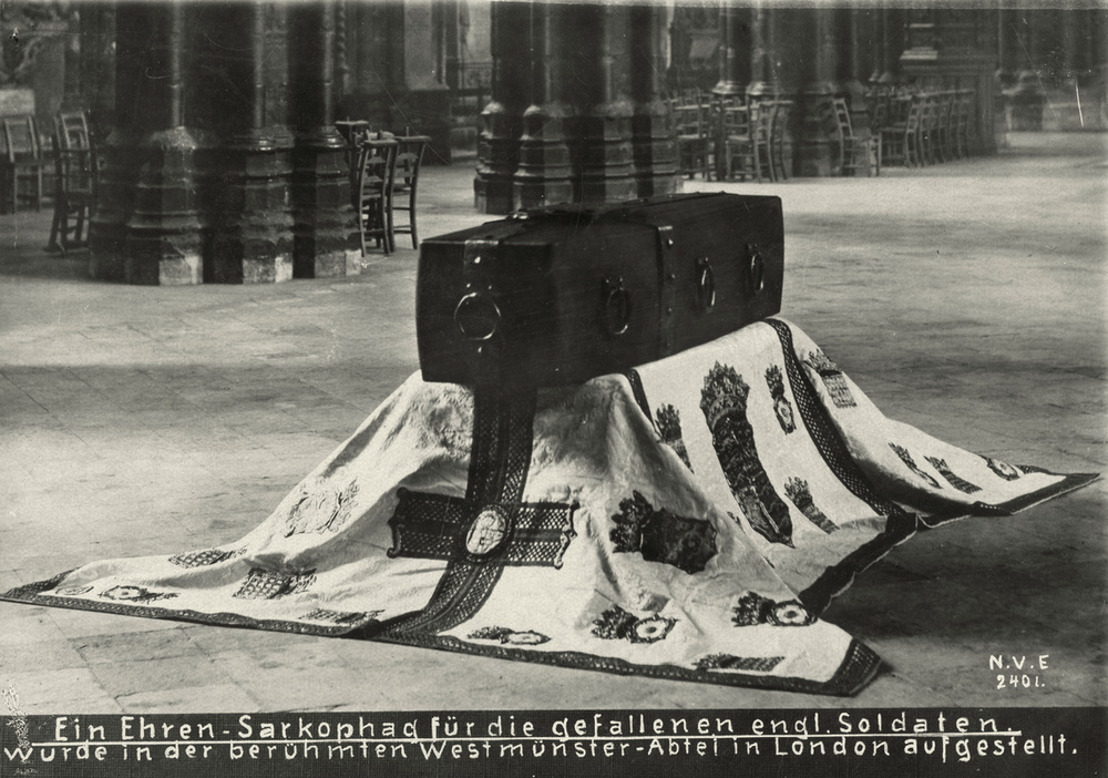 The Tomb of the Unknown Warrior
6 November 2020 is the 100th anniversary of the repatriation and burial of The Unknown Warrior in Westminster Abbey.
The Unknown Warrior often known as The Tomb of the Unknown Warrior is located in Westminster Abbey in London. It holds an unidentified British soldier killed on the battlefield of the First World War. He was buried on the 11th November 1920, simultaneously with an unknown French solider at the Arc de Triomphe in Paris, making both graves the first to honour the unknown dead of the First World War. It was to symbolise those who died for their country, but whose place of death was unknown, or body remained unidentified.
It is believed that the idea of the Unknown Warrior was conceived by Reverend David Railton, who had served as a chaplain on the Western Front. The body of the Unknown Soldier was drawn in a procession to the Cenotaph. The war memorial was designed by Edwin Lutyens and was unveiled by George V. at 11 o'clock whereby there was 2-minute silence.
Click here to see more imagery from the day.
If you would like to license any of the images you've seen or need help to find something else; please do not hesitate to get in touch. We're always happy to dive into the archive in search of your perfect image.