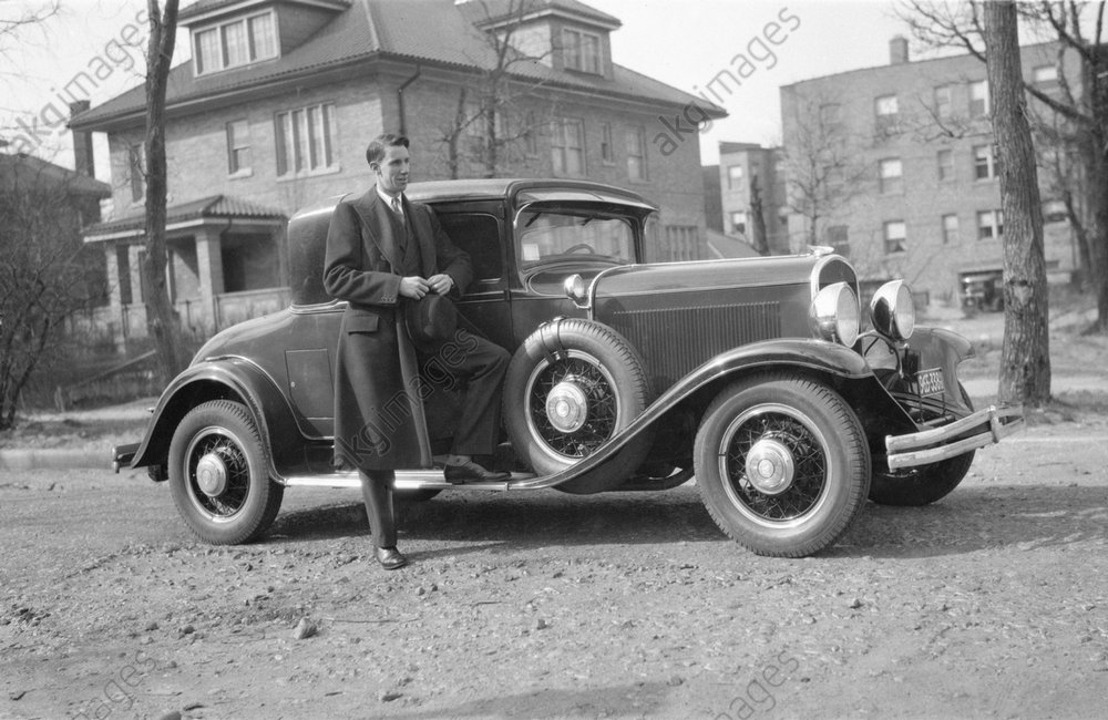 Photographer Spotlight: George Mann
George Mann was a vaudeville headliner in the late '20s through the early '40s. Together with his partner Dewy Barto, they formed the comedy dance team of Barto & Mann. The disparity in height between Barto (4'11" or 150cm) and Mann (6'6" or 198cm), along with their outrageous costumes made them a hilarious duo and an instant success in the vaudeville circuit. By 1930, Barto and Mann had become the highest salaried dancing team in show business and were even making headlines abroad. After their performance at the Scala Theatre in Berlin, August 1931, the act was praised on the cover of a German magazine as one of the very best comedy teams in existence.
Following the Great Depression, a shift came over the world of entertainment. Film and radio slowly began to steal the show from vaudeville, marking the end of its heyday. As vaudeville wound down in the 1930s, Barto and Mann joined Olsen and Johnson's hit Broadway show "Hellzapoppin", in which they performed until 1942. "Hellzapoppin" was a huge success with audiences in New York and the cabaret-style show saw the comeback of vaudeville as a popular source of entertainment, this time as a welcome distraction from the hardships and horrors of World War II.
George was also a gifted photographer who captured the world he knew, bringing an insider's sensitivity and access to his stunning images. Throughout his many years in show business, George Mann was never without camera. His extraordinarily intimate and perceptive backstage shots bring to life a long-gone era of variety shows and no-nonsense entertainment. His portraits of people and places are spontaneous, yet stunning in their use of light.
Touring with his comedy dance act "Barto and Mann", prolonged time with family and friends must have been rare and, like his photography, provided an anchor in his nomadic life. His choice of subjects shows a fascination with the everyday delights of those leading more conventional lives.
In this evocative and very personal collection of black and white images from the 1930s, we watch children running through water sprinklers, women chatting on the back porch and men gathering around a car. We see portraits of farmers and hunters and a cotton picker on the side of the road. We feel the laughter, the heat and the breeze off the lake.
Some 1,000 images have been hand-picked from the George Mann Archive by Mann's daughter-in-law, commercial photographer Dianne Woods, and made available worldwide through akg-images.