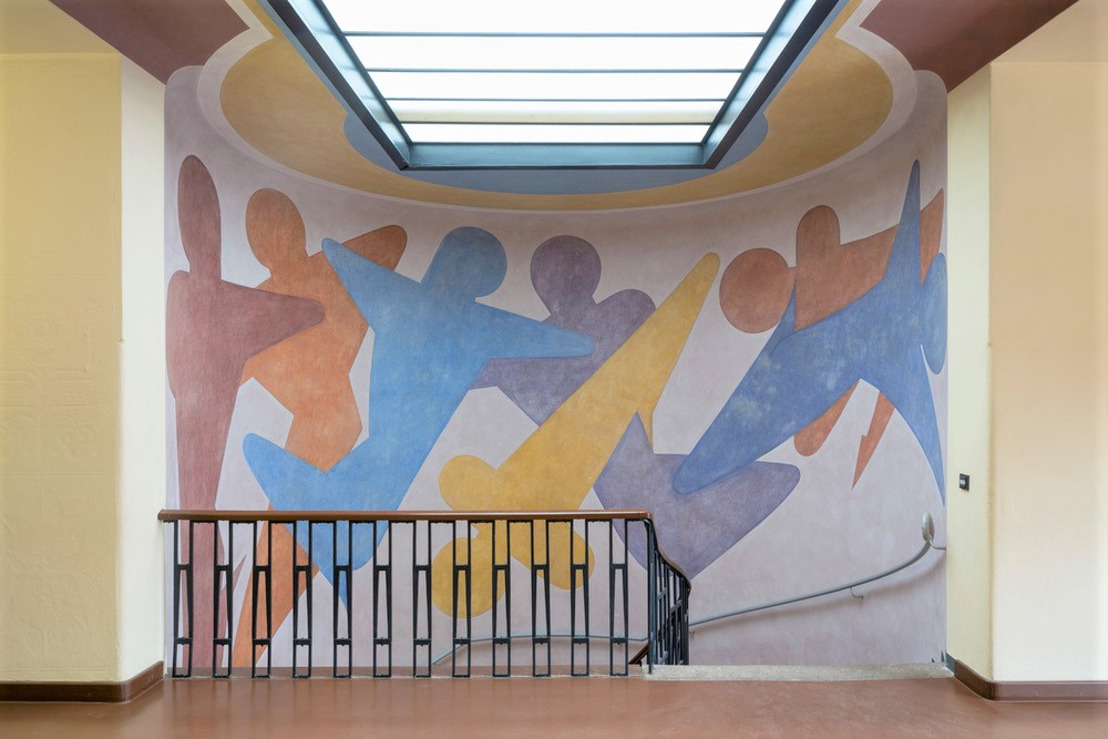 Looking ahead: April - June 2019
April 2019
The Bauhaus School of Art & Architecture was founded by Walter Gropius 100 years ago, in April 1919.
To this day, it serves as a benchmark for those belonging to the avant-garde in art, design, architecture, and urban planning.
New Orleans Jazz & Heritage Festival is a multi-genre music festival in Louisiana's biggest city. One of the most revered in the world, the festival will celebrate its 50th anniversary this year. Discover portraits of renowned jazz musicians by Jean-François Labérine, who we are proud to represent exclusively worldwide.
Emperor Akihito (born 23 December 1933) is the 125th Emperor of his line according to Japan's traditional order of succession. In June 2017 the Diet enacted a special law that would allow Akihito to abdicate, and on 1st December 2017, Akihito formalised his intentions. He announced that he would step down on April 30, 2019, and would pass the throne to Crown Prince Naruhito.
---
Browse all selections for April 2019
---
May 2019
Leonard da Vinci epitomises the genius and great diversity of achievements that we associate with the Italian Renaissance. May 2019 marks the 500th anniversary of the artist's death with events and publications looking at his life, writings, and artistic legacy. Visit our website to explore Leonardo's paintings, drawings, and scientific discoveries, including 3D reconstructions of his engineering sketches.
On 24 May 2019, Queen Victoria (24 May 1819 – 22 January 1901), Britain's second longest serving monarch, would have turned 200 years old. The Queen's reign marked a period of great cultural, industrial, and political change as well as a great expansion of the British Empire. She succeeded to the throne shortly after her eighteenth birthday in July 1837, and governed the empire until 1901.

Mary Cassatt, born 175 years ago on 22 May, was an American Impressionist painter who travelled to France for her artistic training. Her talent was recognised by contemporaries like Edgar Degas and she became the only American artist to exhibit with the Impressionists in Paris. Cassatt's signature subjects were portrayals of women and children in everyday settings.
---
Browse all selections for May 2019
---
June 2019
The Treaty of Versailles was signed 100 years ago on 28 June 1919. It concluded six months of peace negotiations between Germany and the Allied Powers that had begun during the Armistice of 11 November 1918 that ended World War I.
In June 2019 we will celebrate 200th anniversary of Gustave Courbet (10 June 1819 – 31 December 1877), a French painter who led the Realism movement in 19th century French painting. He occupies an important place in the history of art as an innovator and as an artist willing to make bold social statements through his work.
Travel educates and broadens the mind. In the past, travelling was time-consuming, cumbersome and simply impossible for most people, but today we can explore almost every corner of the world. Get ready for your next adventure with our travel photography selection.
---
Browse all selections for June 2019
---
Sebastian Wainwright Account Executive, akg-images Ltd