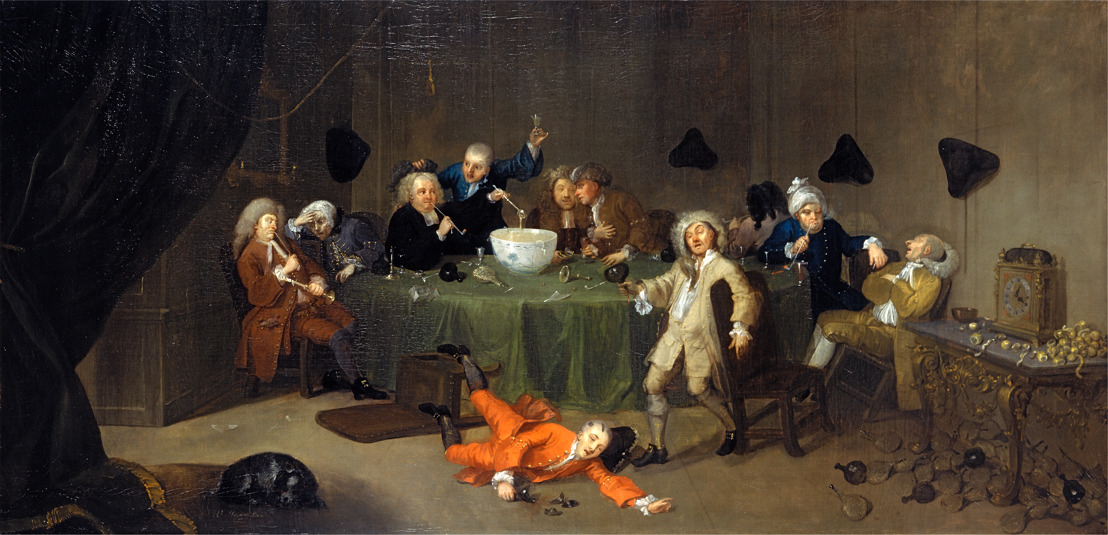 Hogarth and Europe
Tate Britain Exhibition, 03 November 2021– 20 March 2022
Few artists have defined an era as much as William Hogarth (1697-1764), whose vivid, satirical depictions of 18th Century England continue to capture the imagination today. Tate Britain's major exhibition Hogarth and Europe will present his work in a fresh light, seen for the first time alongside works by his continental contemporaries. It will explore the parallels and exchanges that crossed borders and the cosmopolitan character of Hogarth's art.
Hogarth's best-known paintings and prints, such as Marriage A-la-Mode 1743, The Gate of Calais 1748 and Gin Lane 1751, will be shown alongside works by famed European artists, including Jean-Siméon Chardin in Paris, Pietro Longhi in Venice, and Cornelis Troost in Amsterdam. Together they will reveal how changes in society which took art in new directions, both in Britain and abroad.
Seeing Hogarth's portrait of Mary Edwards of Kensington, an independent aristocrat, will also be a particular treat. The painting has not been exhibited in the city for more than a century. Edwards was a leading figure in 18th Century London. She was also thought to be the richest woman in the world. If her name and image are not familiar now, there are two likely reasons: first, the most important portrait of Edwards is rarely loaned out for show; and second, her story – that of a wealthy Englishwoman who deliberately turned her back on marriage – does not easily fit the established history of her era.
Clad in red damask and draped in diamonds, she is due to make quite an entrance.