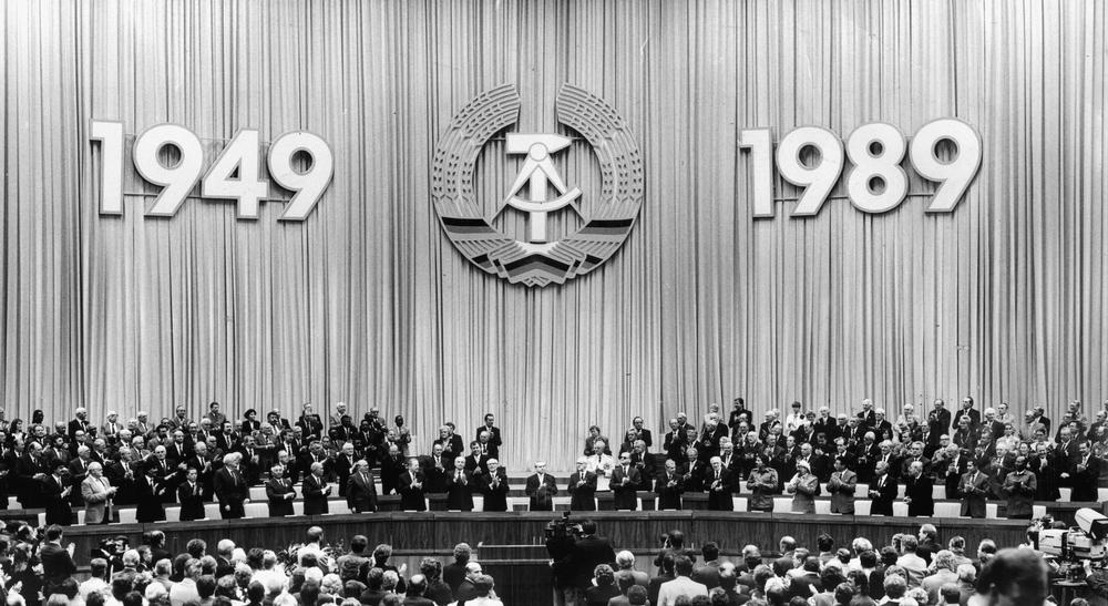 East Germany, officially the German Democratic Republic (GDR; German: Deutsche Demokratische Republik DDR) existed from 1949 to 1990, the period when the eastern portion of Germany was a state that was part of the Eastern Bloc during the Cold War.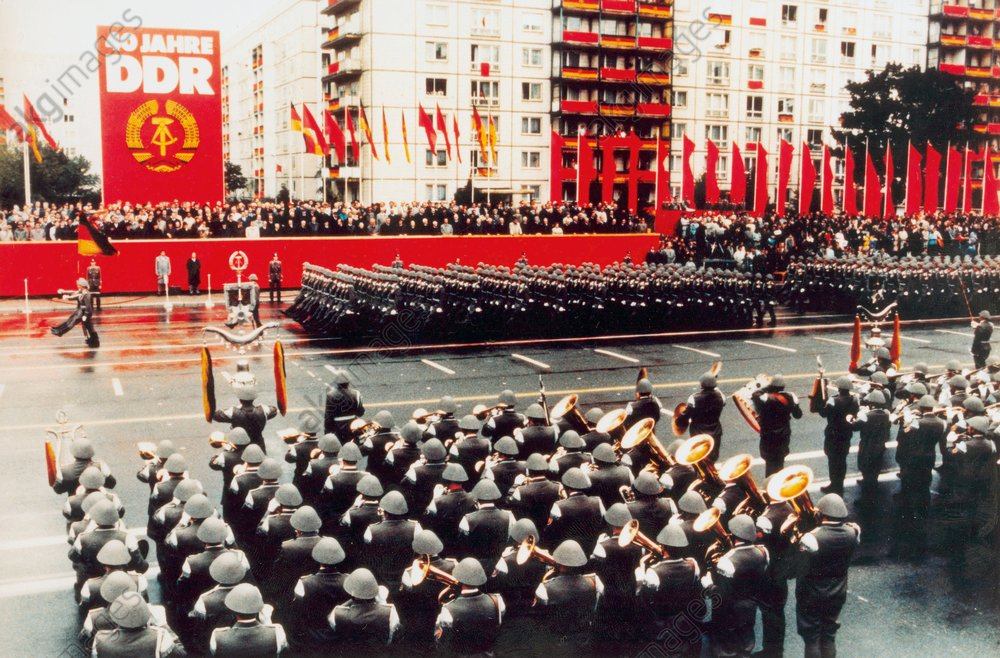 The GDR was established in the Soviet zone, while the Federal Republic was established in the three western zones. Soviet occupation authorities began transferring administrative responsibility to German communist leaders in 1948, and the GDR began to function as a state on 7 October 1949. However, Soviet forces remained in the country throughout the Cold War.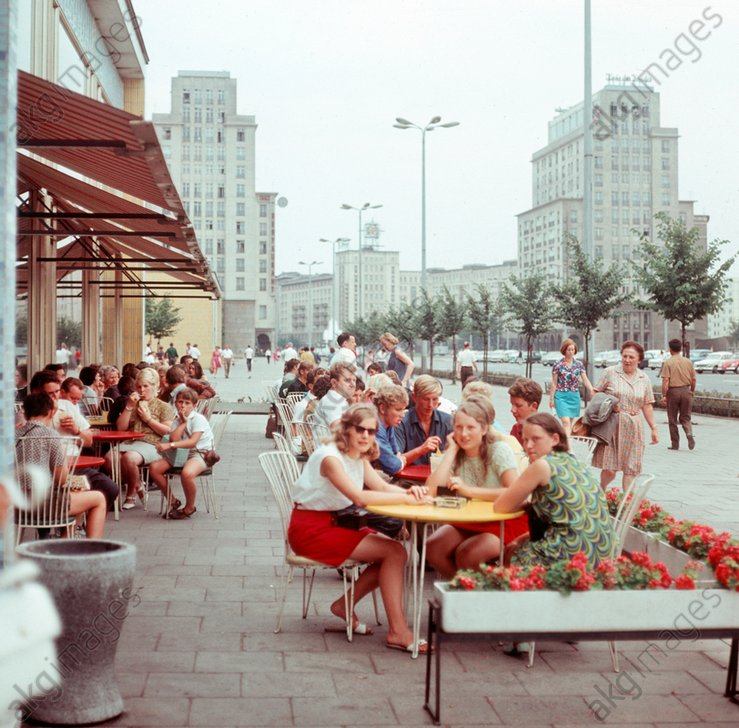 Until 1989, the GDR was governed by the Socialist Unity Party (SED), though other parties nominally participated in its alliance organisation, the National Front of Democratic Germany.