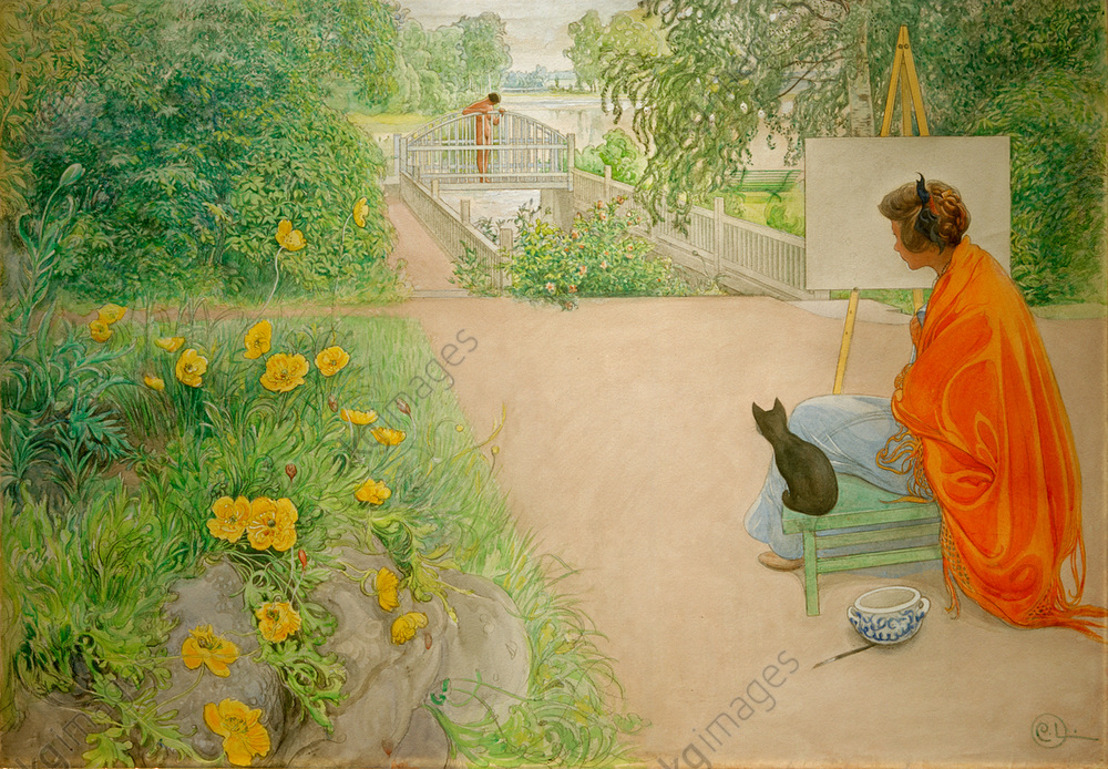 Artist spotlight: Carl Larsson
Enjoy this selection of bright and joyous paintings by the Swedish Arts and Crafts artist Carl Larsson (28 May 1853 - 22 January 1919).
He forged a successful career both as an artist and illustrator, providing a comfortable existence for his family. Larsson's works were accepted at the Paris Salon, and he also completed several large frescoes, most notably for the foyer of the Stockholm Opera.